GA-36S Pogo Pin Socket
In years, Glocom has designed and manufactured connectors of pogo pin type for military applications.
With space and weight for many high-reliability applications, Glocom's sockets are designed to offer high performance in a miniature package. This design means that the sockets achieve a 35% space saving over other high-performance sockets. The sockets also accommodate large current per contact.
Glocom provides customizable socket solutions which are renowned for their reliability, durability and performance. Whether for the sea, the air or the battlefield, Glocom's socket will help users deliver durable, reliable and lightweight military equipment that protects what matters most.
Key Features
■ Push-pull or quick-release locking for easy setup and use
■ High pin density connectors for space saving
■ Lightweight integration for reduced load in harsh environments
■ Easy Cleaning: No female contacts that can accumulate dirt, no long male contacts that can get broken
GA-36S-6W
6-Way Pogo Pin Socket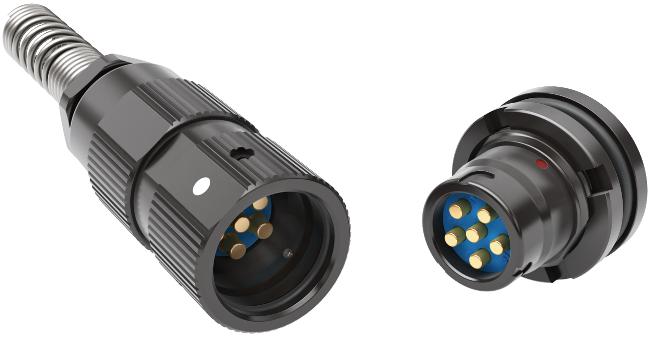 General Specifications
| | |
| --- | --- |
| Rated Current & Voltage | DC 30V/3A |
| Contact Resistance | 30mΩ (Max) |
| Insulation Resistance | 500MΩ (Min) |
| Durability | 5000 Cycles (Min) |
| Pin material | Brass |
| Pin plating | Gold-Plated 0.1um |
| IP Degree | IP68 (Connecting) |
| Operating Temperature | -40°C ~ +80°C |

GA-36S-16W
16-Way Pogo Pin Socket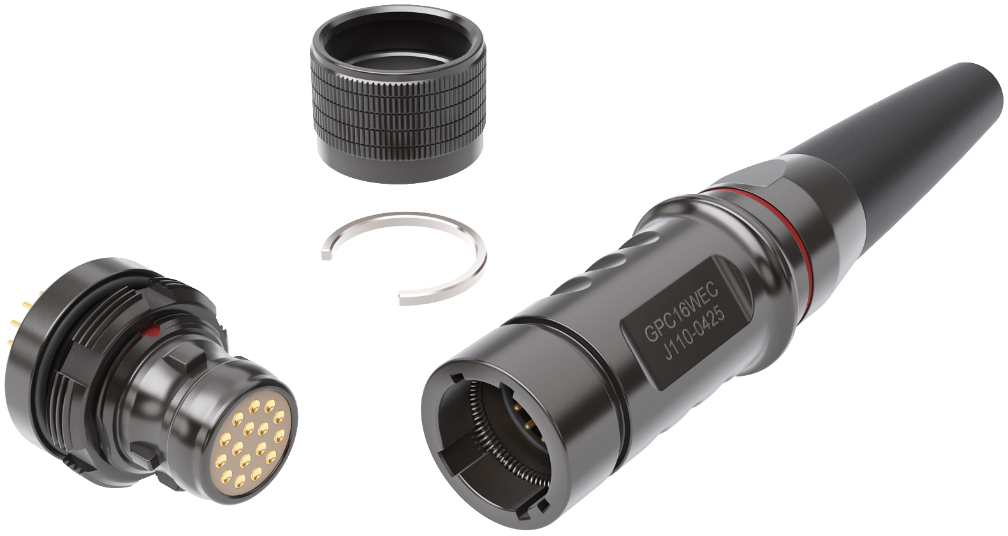 General Specifications
| | |
| --- | --- |
| Rated Current & Voltage | DC 12V/2A |
| Contact Resistance | 30mΩ (Max) |
| Insulation Resistance | 500MΩ (Min) |
| Durability | 5000 Cycles (Min) |
| Pin material | Brass |
| Pin plating | Gold-Plated 0.1um |
| IP Degree | IP68 (Connecting) |
| Operating Temperature | -40°C ~ +80°C |

GA-36S-18W
18-Way Pogo Pin Socket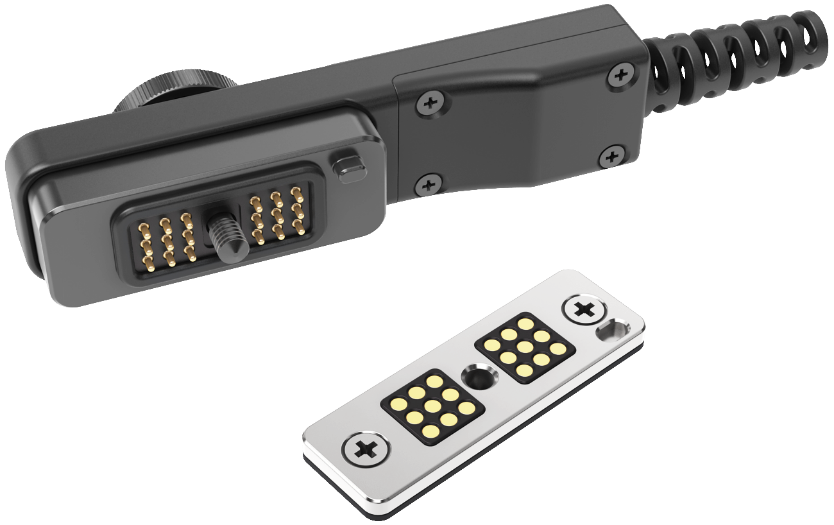 General Specifications
| | |
| --- | --- |
| Rated Current & Voltage | DC 30V/3A |
| Contact Resistance | 30mΩ (Max) |
| Insulation Resistance | 500MΩ (Min) |
| Durability | 5000 Cycles (Min) |
| Pin material | Brass |
| Pin plating | Gold-Plated 0.1um |
| IP Degree | IP68 (Connecting) |
| Operating Temperature | -40°C ~ +80°C |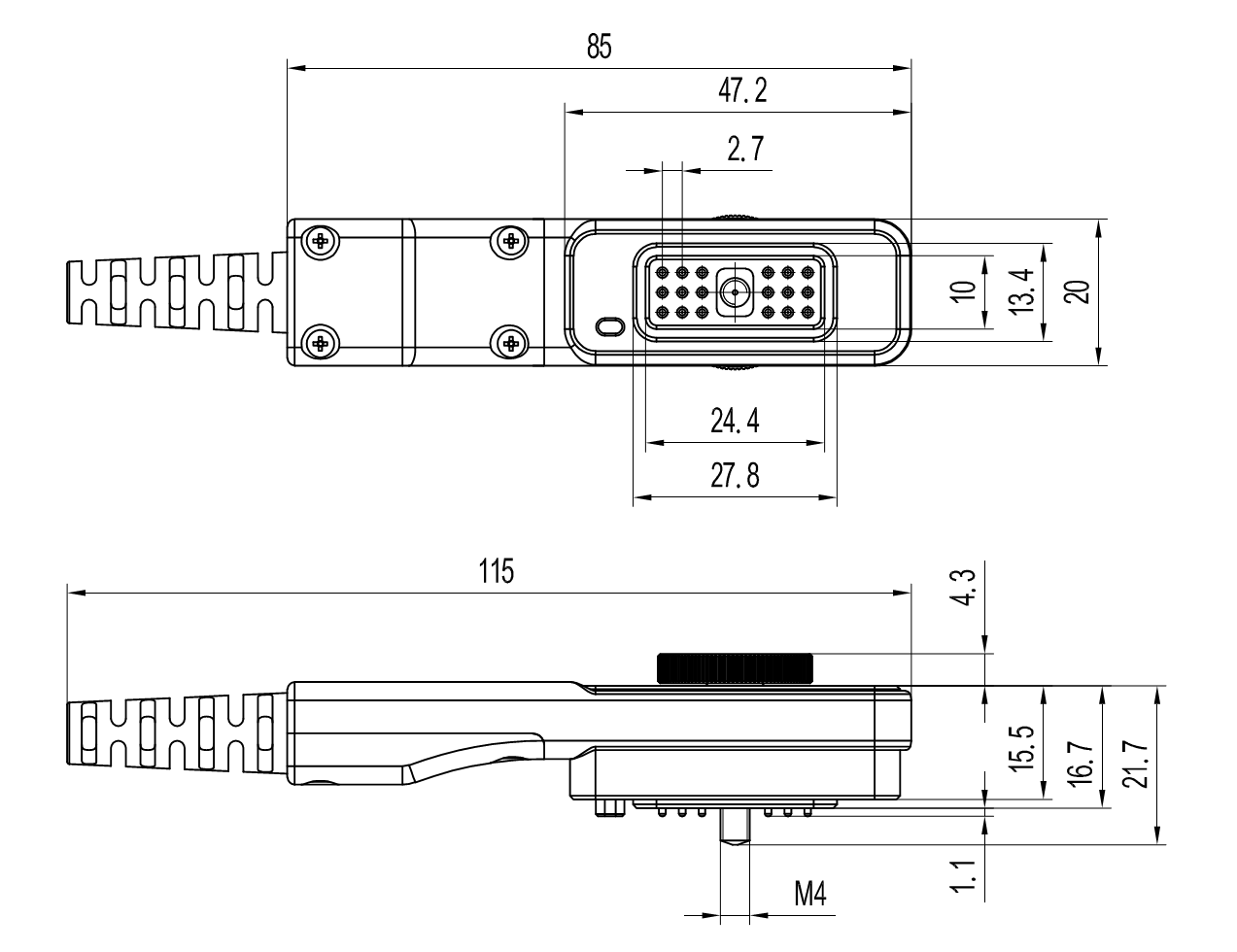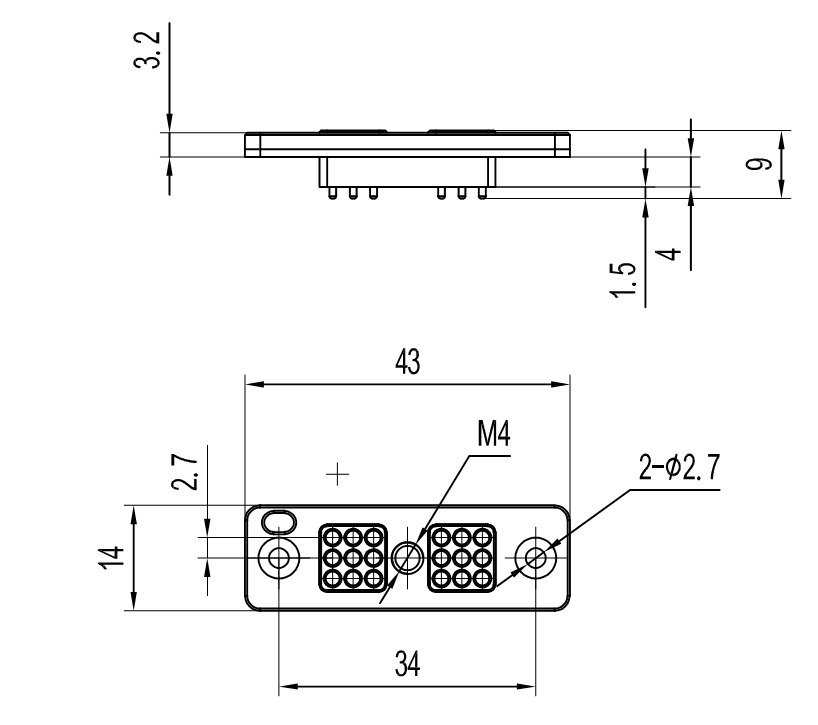 GA-36S-27W
27-Way Pogo Pin Socket
General Specifications
| | |
| --- | --- |
| Rated Current & Voltage | DC 30V/3A |
| Contact Resistance | 30mΩ (Max) |
| Insulation Resistance | 500MΩ (Min) |
| Durability | 5000 Cycles (Min) |
| Pin material | Brass |
| Pin plating | Gold-Plated 0.1um |
| IP Degree | IP68 (Connecting) |
| Operating Temperature | -40°C ~ +80°C |

GA-36S-32W
32-Way Pogo Pin Socket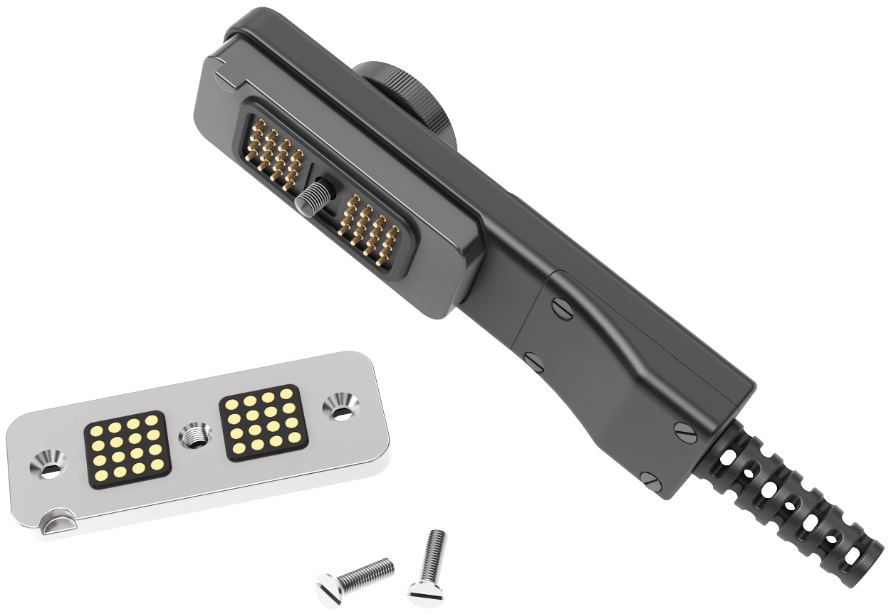 General Specifications
| | |
| --- | --- |
| Rated Current & Voltage | DC 30V/3A |
| Contact Resistance | 30mΩ (Max) |
| Insulation Resistance | 500MΩ (Min) |
| Durability | 5000 Cycles (Min) |
| Pin material | Brass |
| Pin plating | Gold-Plated 0.1um |
| IP Degree | IP68 (Connecting) |
| Operating Temperature | -40°C ~ +80°C |