GS-920 Tactical Geographic Information System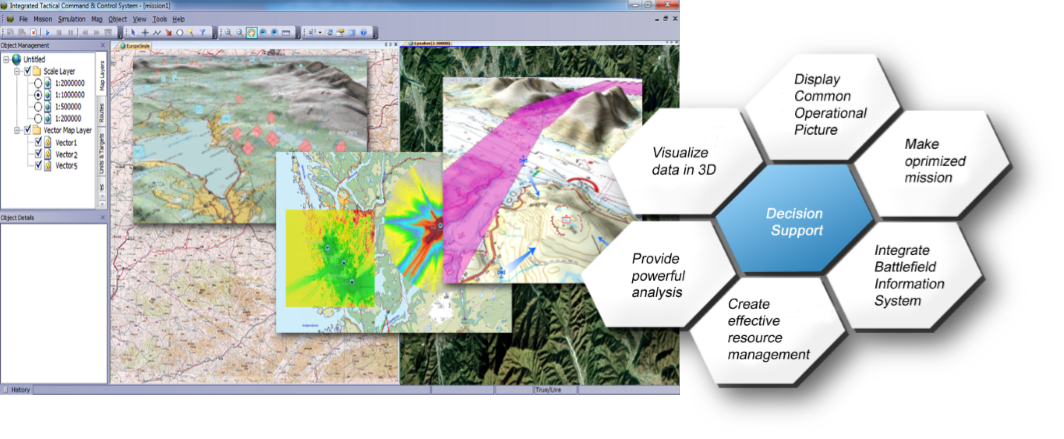 High Performance Tactical Mapping System in a dynamic environment !
Features
■Fast map system designed to act in a real-time environment ■Display a Common Operational Picture ■Powerful analysis tools ■ Support various geospatial database ■ Support for surveillance data exchange standards
The final aim of C2 system is to make better decisions faster
Geographic Information System (GIS) have become more than just a specialist's tool. It is being used by defense organizations around the world to create powerful spatial information infrastructures. Commanders are discovering that digital maps and spatial analyses help users make better decisions faster.
[GLOCOM SOLUTION]
The GS-920 is used by military users to create tactical spatial information infrastructure, integrated into geographical database.
The GS-920 is a high performance tactical mapping system. The functionality includes track management, layered drawing tools and several analysis tools such as radar/radio coverage, elevation profile analysis and time/speed calculations.
The motivation for designing GS-920 is to develop a fast map system, which did not necessitate a high level of user interaction or systems knowledge. The GS-920 is designed and able to act in a real-time environment. The map system can be used to display tactical data, such as radar tracks, drawn objects and database information. The toolbox also enables the user to analyze both geographical and tactical data.
The purpose of the design is to also provide a simple method of interfacing with a vast number of communication methods and protocols to cover Command, Control, Communication and Intelligence (C3I) functions, relating to geographical information in a dynamic environment.
The GS-920 uses spatial databases to store information such as reference positions, place names, track data and drawn objects to store, analyze, share and review the tactical data relating to geographical information. It supports various spatial database, such as PostGIS and SpatiaLite.
Although initially designed to satisfy military response requirements, the GS-920's versatility, user friendliness and high performance have all become key factors which now also make it ideally suited for many unclassified civilian roles where high speed interaction and flexibility are of importance.
Map System
Your specific needs are realized within any geographical area worldwide and at any scale.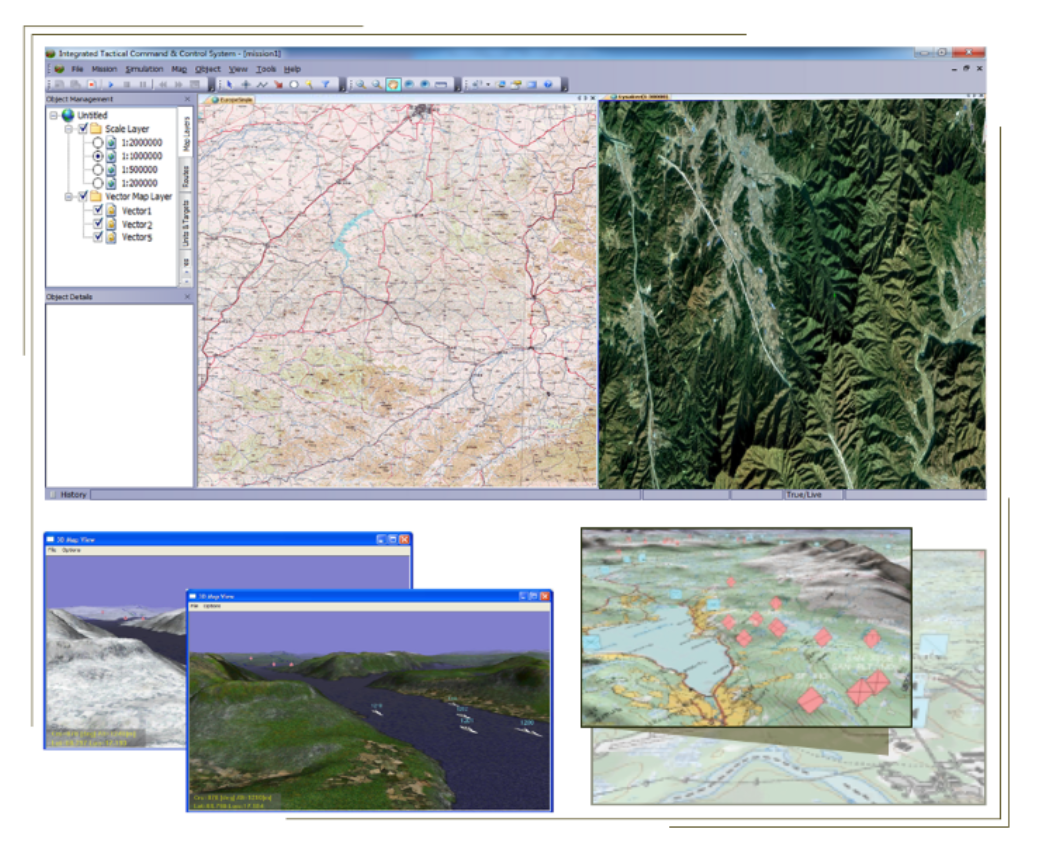 Display map data from a wide range of vector and raster formats
Several map projections available
WGS1984 datum by default
3D visualization by DEM
Drawing Tools
The GS-920 has a wide ranging Draw Objects function with a simple user interface to illustrate military scenarios and display COP.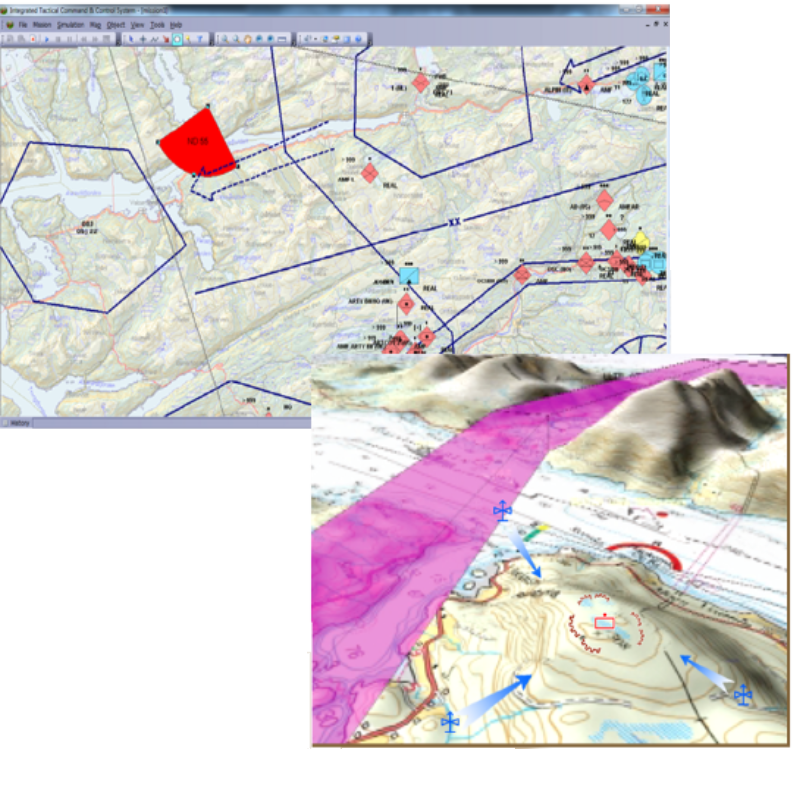 Various geometric figures
Military symbols according to MIL-STD2525B
Exporting of drawing objects to ESRI Shape, GML and KML format
Analysis Tools
Your better decisions are based on the powerful analysis tools.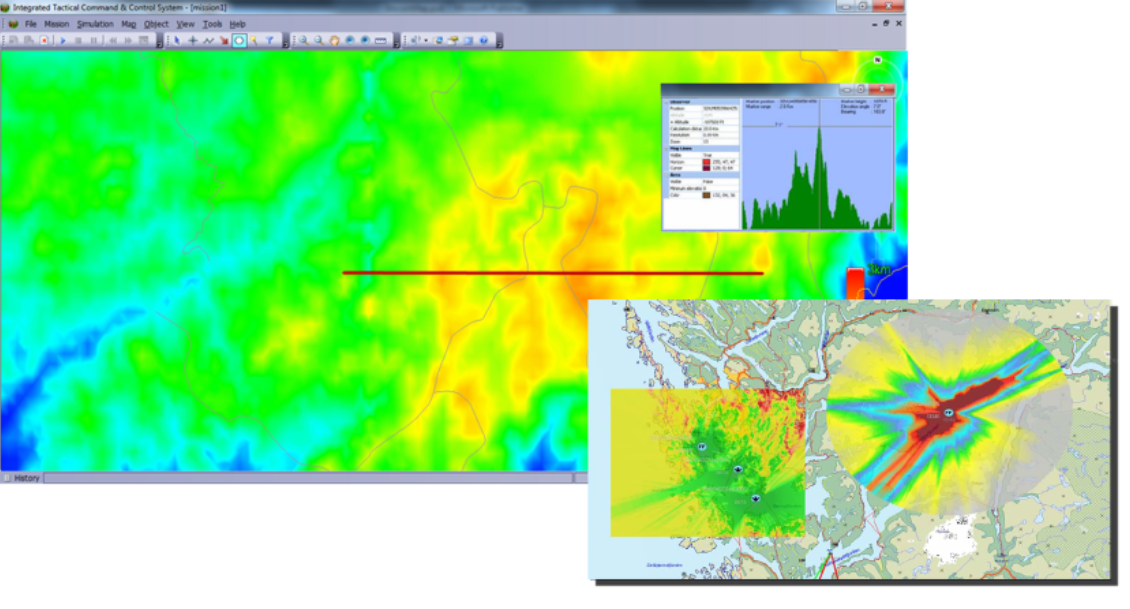 Various measuring such as distances, area
Height profiles using the DEM or DTED
Horizon diagram
Radio analysis tool
Spatial Database
The tactical spatial information infrastructure is integrated into geographical database.
PostGIS, network database
SpatiaLite, local database
Surveillance data exchange standards
Support for contemporary military and civilian data exchange standards.
ASTERIX CAT021 standards for ADS-B
NMEA0183 standards for AIS
Minimum Recommended Requirements
No
COMPONENT
SPECIFICATION
1
CPU
Intel Pentium 1.5GHz or minimum required for OS
2
Memory (RAM)
1GB or minimum required for OS

(1)

3
Hard Disk
10GB (depending on amount of map data)
4
Operating System
Windows 7
Video card is needed for accelerate rendering. 1GB NVIDIA GEFORCE is recommended.
Ordering Information
| | | | |
| --- | --- | --- | --- |
| NO | SOFTWARE | MODEL | BRAND |
| 1 | Tactical GIS | GS-920 | Glocom |